Our history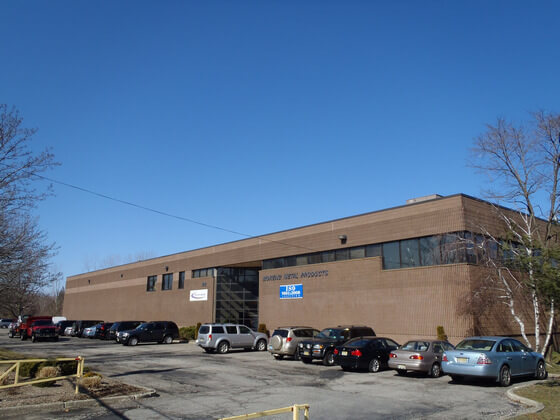 The origins of Moreng Metal Products can be traced back to 1902 when Joseph Moreng Iron Works was founded in New York City. The founder, Joseph H. Moreng was a Swiss ornamental ironworker and blacksmith. He started fabricating iron work for the local Western Electric (now Lucent Technologies) installers in 1912. In the early 1930's his sons, Joseph H. (a graduate engineer) and George (a graduate architect) joined the business. They brought fresh and innovative ideas that helped award Moreng Iron Works with lucrative contracts in the burgeoning telecom industry. These contracts and orders included companies like New Jersey Bell, New York Telephone, and Western Electric. As the customer needs became more specialized, a new production facility was needed. Joseph and George moved the company to Ridgefield, NJ and added a sheet metal department.
In the mid 60's Joseph's grandsons, Joseph H. Moreng Jr. and James R. Moreng (both graduate engineers) joined the company. They also brought new ideas and methods to allow the business to expand and diversify. The design & manufacturing of specialized products remained an important service, so precision sheet metal fabrication machinery and finishing equipment was added.
In 1985, in order to meet the needs of the expanding business, the company was moved to a 45,000 sq foot building in Totowa, NJ. At the same time, it was decided that the company name should better reflect the nature of the business and Moreng Metal Products, Inc. was created. During this period everything from microwave towers to terminal lugs were manufactured for the Bell companies. In 1997, in order to fully meet customer needs, management decided that a separate company should be formed. This company, Moreng Telecom Products, would specialize in the design, fabrication, and sales of items specifically for the telecommunications industry at their 25,000 sq. foot facility just miles from Moreng Metal Products.
New renovations in the late 1990's brought Moreng Metal Products to 60,000 sq ft as they began manufacturing entrances for the elevator industry, along with security carts (laptop computer cabinets/Projectors) battery racks & computer chip processing machinery.
Over the past decade, Moreng Metal Products has expanded their customer base to very new & exciting sectors. Included in the developing industries are Renewable Energy (Solar), the Data Center Industry (I-Fortress), Boiler & Bio-Fuel, which will provide Moreng with a diverse customer base for decades to come. The upgrades Moreng Metal Products implemented in the 2000's included an expansion of the paint line along with advanced powder coating capabilities. Along with Sheet Metal's addition of the new state of the art Amada 2510 NT Punch Press, the welding department made advancements to attract large volume work, which now includes 5 robotic welding cells.
After 110 years of service going back 4 generations, Moreng Metal Products consistently provides quality improvements in all departments. Decades of experience & expertise from our veteran management & engineering team, mixed with the new generation of technologically savvy employees has resulted in creative ideas & motivated employees in the always changing manufacturing industry. Through hard work and commitment we will continue to meet our customer's short lead times with competitive pricing, while providing the best customer service in the industry.
Corn Exchange
One of the first checks signed by Joseph Moreng, originally called Joseph Moreng Iron Works in NYC through the Corn Exchange Bank in 1904.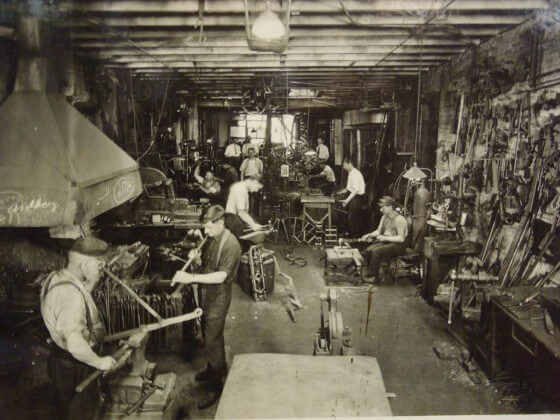 Shop Picture
Pictured is Joseph Moreng Iron Works facility on East 19th street, NYC. The founder, Joseph H. Moreng was a Swiss ornamental ironworker and blacksmith fabricating iron work for the local Western Electric (now Lucent Technologies) installers in 1912.